Patricia Jackson Napanangka
Patricia est née en 1983. Elle est la fille de Edith Nampitjinpa et du très célèbre artiste Timmy Payungka.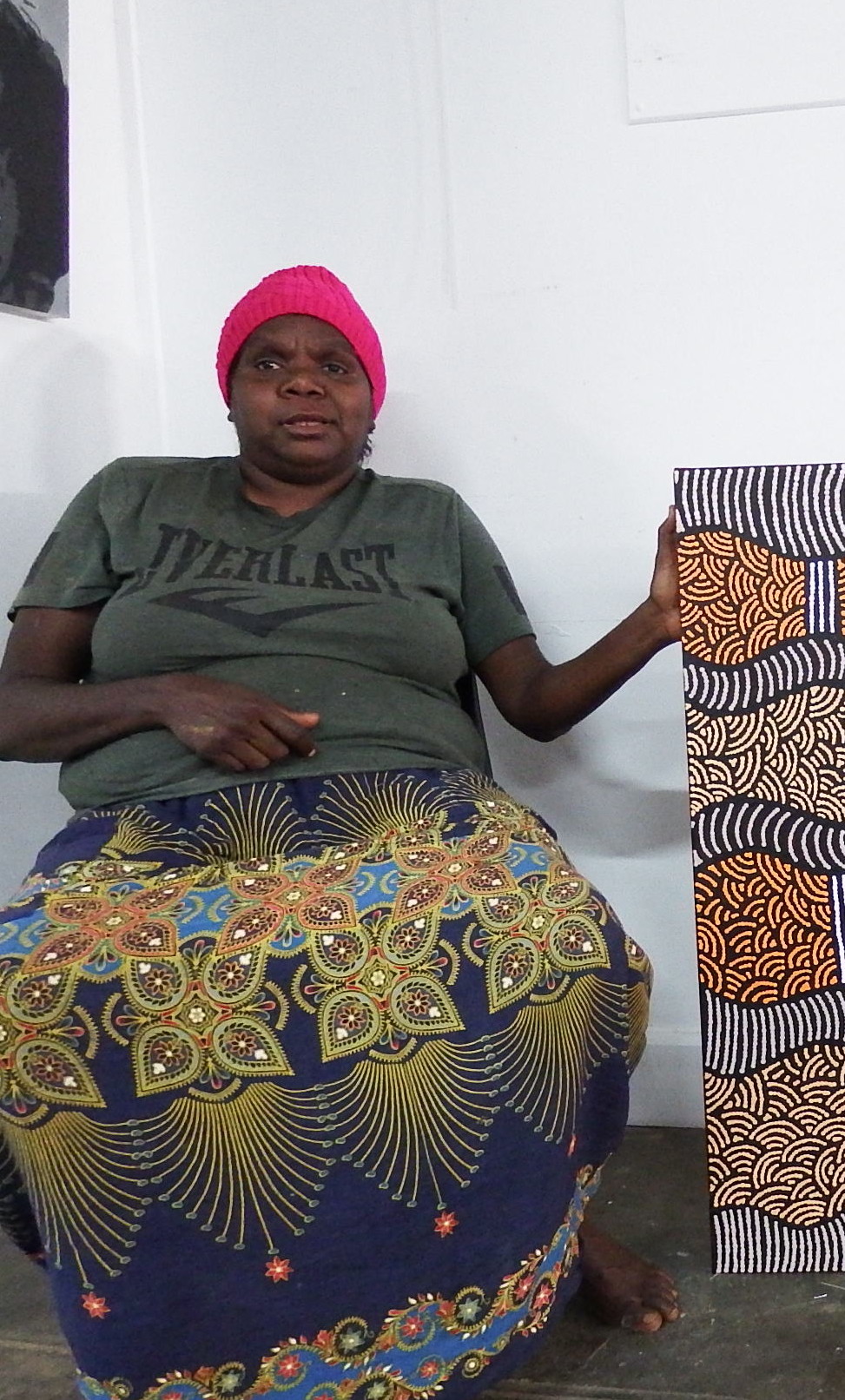 ARTIST BIOGRAPHY
 Artist Name:   Patricia Jackson Napanangka
D.O.B: 26/8/1983
Birthplace: Kintore
Language Group: Pintupi/ Luritja
Family History:  The Pintupi people were the last of the aboriginal tribes to be located by the European settlers. It is for this reason that many of the designs relate to strong tribal issues that remain important to the Pintupi artists.
Patricia is the daughter Edith Nampitjinpa and her father is the late Timmy Payungka one of the very early painters at Papunya in the 1970's. Patricia's Grandmother on her mother's side is Walankura Jackson Napanangka, who was married to Uta Uta Tjangala another of the founding artists at Papunya in the early 1970's.
Painting:. Patricia's choice of colours represents the more traditional pigments used for ground designs and body decoration. Her sense of design and movement shows the close association between painted images and the physical landscape. Having grown up around artists her entire life it is natural for Patricia to paint regularly and have styles that are distinct to the Pintupi artists of Kintore and Kiwirrkurra.